Bronzewing Press is an independent Australian publisher established in 2022.
We publish truth-telling stories that will challenge (and change) the way you see the world; we're making a home for poignant and powerful non-fiction narrative and ecopoetry.
Like our namesake, our books are distinctive, particular to place, and catch the light.
We welcome requests for author interviews, orders from booksellers, book clubs, libraries and schools, and general enquiries - please email hello@bronzewingpress.com
ISBN 9780 645250701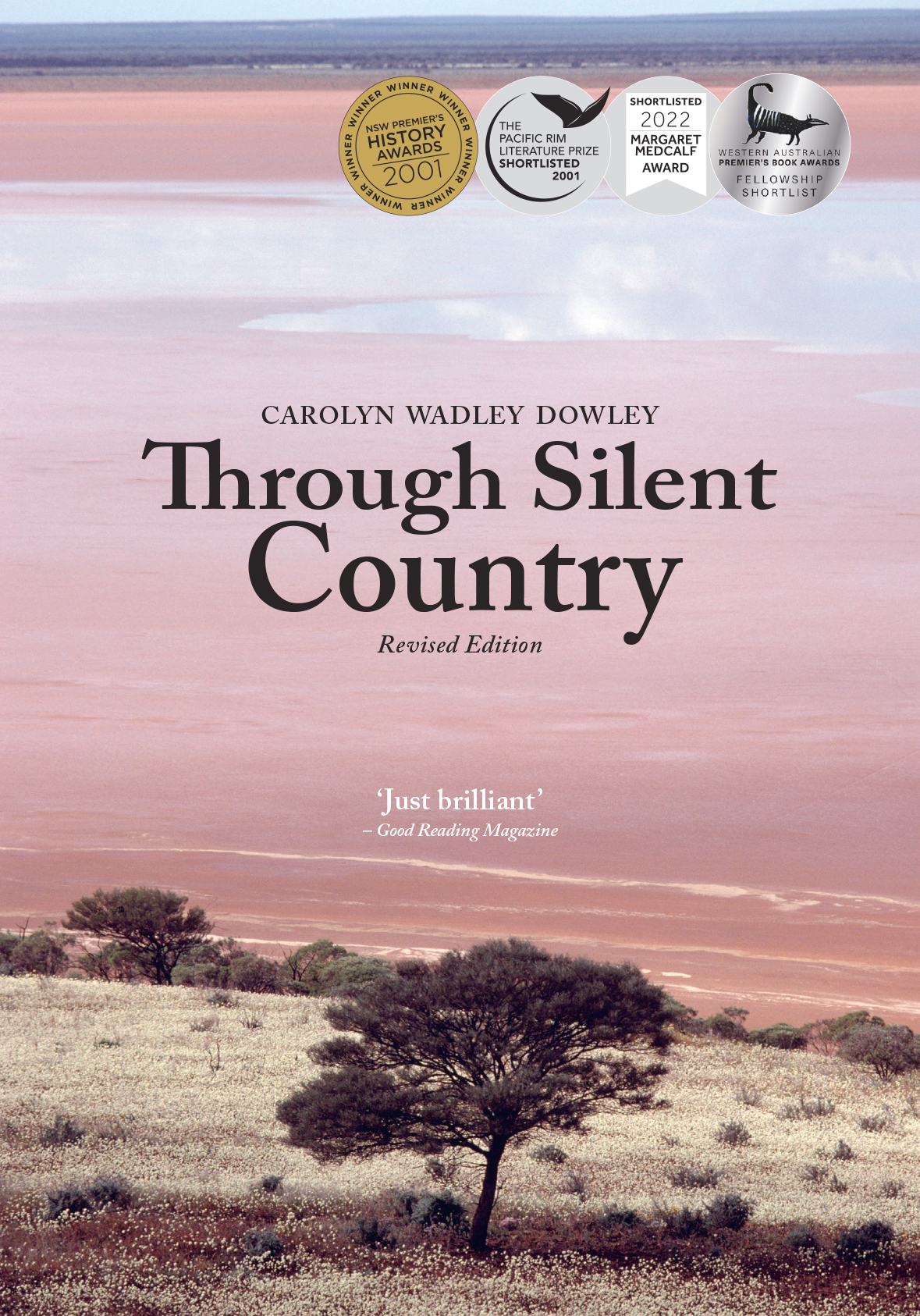 Buy Book
Donate Book
ISBN 9780 645250701, Paperback, 512pp., Archival paper, Index, Bibliography, Archival Document Reproductions, Maps, Photographs.
FEATURED TITLE
Through Silent Country comes from Wongutha Country (Western Australia): wangka is to speak, Wongutha is one who speaks desert language:
Through Silent Country is a story from the very edge of the desert, like our namesake. It's an epic exile and escape story from the 1920s, drawn from Wongutha testimony, from the author's experience of place as she traced the escapees' journey, and from original archival sources such as the local police letterbook.
What's new about the revised edition of Through Silent Country? Archived government files, previously 'closed' and unavailable for research access, are now 'open' and form the heart of a brand new chapter, adding fascinating depth of detail to the story. And the dark and treacherous dealings of the 'Chief Protector of Aborigines' are brought into the light, one hundred and one years on…
'Just brilliant' —Good Reading Magazine
'As poignantly as it is brilliantly written.'—Prof Tom Stannage, AM
'It's the truth that has to be told … the general run of the Australian people don't know what happened.'—Auntie Sadie Canning, MBE, Co-Commissioner, Stolen Generations Inquiry
'The extraordinary stories of one of the epic journeys of Australian history … privileges the voices of those who endured or still talk about these experiences … a notable achievement' —Professor Peter Read, ANU
'Above all I'm moved by the courage and resilience of those people. They stuck together at Mogumber and helped each other - what were the odds against a group like that - one blind, one a baby, quite a few elderly! … a wonderful and important book.' —Mag Merrilees, author of 'Further Fables Queer and Familiar'
Buy ePub Edition
Purchase Through Silent Country as a FXL ePub from any of these vendors | Apple Books | Booktopia (Australia) | Kobo | Scribd | ISBN 9780645250718
ABOUT OUR FEATURED AUTHOR
Carolyn Wadley Dowley is passionate about truth-telling stories.
AWARDS
Awards for narrative nonfiction writing include the Eric Dark Varuna Fellowship, the NSW Premier's History Award for Through Silent Country, the Hazel Rowley Award (Highly Commended), and two Australia Council Literature grants. Shortlists for Through Silent Country include the Pacific Rim Literature Prize and the 2022 Margaret Medcalf Award.
BOOKS
Through Silent Country (2023; 2000) ISBN 978-0-645250701
WORKS IN PROGRESS
The story of a stolen generations woman who attempts to reconnect to long-lost family and Country in remote Western Australia.
A celebration of the work of Indigenous Rangers across the deserts of central Australia commissioned by the Indigenous Desert Alliance.
The authorised biography of reconciliation leader Sadie Canning.
INTERESTING TO KNOW
Carolyn has volunteered for the Australian Wildlife Conservancy on jarrah forest botanical surveys, as a researcher for the UN in Kenya, and in (re)planting endemic species on local remnant bushland. Like our namesake, she is happiest On Country.